EDU 5721 Collective Bargaining Spring 2005
Professor Jonathan Hughes, PhD and Joan Hughes, PhD
Books:
<![if !vml]>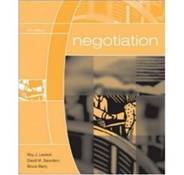 <![endif]><![if !vml]>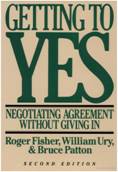 <![endif]>
Lewicki and Litterer, Negotiation. Homewood, Illinois, Irwin:1999.
Fischer and Ury, Getting to Yes. New York, New York, Penguin Group:1981.
Course Description per Graduate Bulletin, St. John's University, 2004 – 2006
Collaborative decision making and bargaining to provide an effective instructional and working environment.
Assignments:
New Proposal for The Ridge Education Association
Class notes:
Ridge Education Association Proposal March 9, 2007
Class Reflections:
This class was taught by taught by Professor Jonathan Hughes and his wife Joan. Both professors are experts in the field of education. We were very privileged to have Joan who specializes in contract negotiations. We also had fantastic guest speakers that acted as lecturers and mediators in the process of contract negotiations. I was fortunate to be part of a very professional and adept negotiating team. Each member brought their own strengths and we were able to successfully and tactfully negotiate our contract. We met separately from the other team were we strategized and planned our approach. Each team member had a role and we diligently attacked the assignment to settle "our" contract. I personally enjoyed this assignment very much. It utilized a recent authentic contract and Dr. Joan Hughes provided us with expert direction and advice throughout the process.