Personal - The Personal Folio represents a snapshot of my personal life and interests.
I grew up as the middle child of three children in The "Cathcart family". They say the middle child is the one with the psychological problems - so I married a psychologist. My husband, Bruce, is the main reason for the opportunity to pursue a doctoral degree. His support and love have made it all possible. After our third date, Bruce said that he wanted to play his guitar for me. I was afraid he was going to strum "Raindrops keep fallin' on my head" (by BJ Thomas) and that would be the end of this blossoming relationship. It turns out he plays a mean guitar and I was pleasantly surprised (and relieved) by how beautifully he played. So I married him.
I have to say that remembering back, I had a great childhood - loving parents, annoying siblings and dinner on the table at 5:30 every night after my father came home from his job as an engineer with SperryRand. We had a dog named Boots, a few cats, and a hamster that got lost in the house. We always went to church on Sundays and bought bagels for lunch on the way home. In the summer we went to the beach every weekend. I learned how to swim and ride the waves in the ocean. Before I was old enough to go to school I thought there was a "school year" and a "summer year" - both seemed to last as long as the other.
My father was born in Glasgow, Scotland. We had a lot of fun partaking in the Scottish traditions. We sang songs together with Scottish accents, danced to the bagpipes and ate fish and chips. My younger sister Christine didn't want to be Presbyterian as a child but wanted to be a Jew because it was easier to spell. My older brother Andrew takes after my father's engineering ability and is able to fix anything that is broken and can build anything that hasn't been built. My mother sings in the choir, currently works as a resource room teacher in a private school and remains the prettiest mom there is.
Lucky me.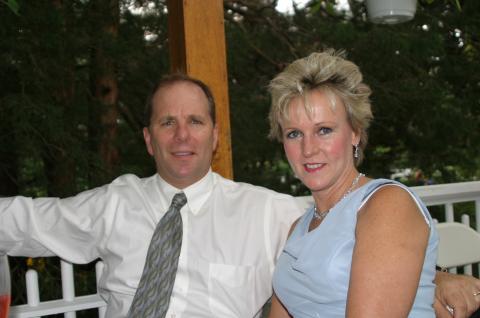 Click here for pictures of friends and family
Personal and Community Interests
<![if !vml]>

<![endif]>
My horse "Allie" is used as a Therapeutic Riding Horse at Horseability
(see below).
HorseAbility offers a wide range of opportunities for our clients including a Therapeutic Riding Program a Hippotherapy Program, a one-week Summer Day Camp, and an Equine Facilitated Therapy Program. HorseAbility also offers many volunteer opportunities. Horse experience is not a necessity. There are many areas in which volunteers are needed! HorseAbility, located in Melville NY, and currently provides quality equine experiences year round to over three hundred clients with the assistance of more then three hundred and fifty volunteers and continues to grow.
The benefits of therapeutic riding are available to individuals with psychological, physical, social, and emotional disabilities, which include but are not limited to:
| | |
| --- | --- |
| Muscular Dystrophy | Cerebral Palsey |
| Visual Impairments | Down's Syndrome |
| Mental Retardation | Developmental Delay |
| Learning Disabilities | Autism |
| Hearing Impairments | Paralysis |
| Emotional Disabilities | Brain Injuries |
| Multiple Sclerosis | Pervasive Developmental Disorder |
| Amputations | Developmental Disabilities |
| Anxiety | Attention Deficit Disorder |
| Depression | Sensory Integration Disorder |
Sponsoring children in need is breaking the cycle of poverty
Sponsoring children to insure one hot meal a day, the ability for both boys and girls to attend school everyday and to worship on Sunday with other children in Sunday school. Compassion International exists as a Christian child advocacy ministry that releases children from spiritual, economic, social and physical poverty and enables them to become responsible, fulfilled Christian adults. Founded by the Rev. Everett Swanson in 1952, Compassion began providing Korean War orphans with food, shelter, education and health care, as well as Christian training. Today, Compassion helps more than 1 million children in 24 countries.
Shinnecock Substance Abuse Mobilization Project (SAMP)
Substance abuse is a debilitating disease (dis-ease) which negatively affects the individual and his or her family physically, medically, emotionally and spiritually. Studies have shown the Native Americans for a variety of reasons such as genetic predisposition, geographic isolation or cultural deprivation are susceptible to the ravages of this disease.
<![if !vml]>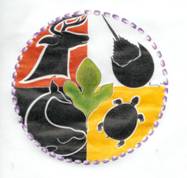 <![endif]>